Welcome to the Sing Sing Employees
Federal Credit Union's Website!
SSEFCU is a member-owned financial cooperative providing financial banking services to multiple employee groups, but primarily serves select state, and local government employees. Membership is also open to immediate family of current members. We offer banking services like savings, checking, and loan accounts; with great rates and lower fees.
COVID-19 ALERT
In order to safeguard the health and safety of our staff and members with respect to social distancing, masks are required in our office.
We will continue to do loans by appointment only and ask that you do not bring anyone into the office with you unless requested by our loan processor.
Member Net is available 24hrs a day to check balances and view transactions. If you haven't enrolled your account for online banking, we encourage you to enroll today. Give us a call to register you for first-time enrollment at 914-762-3372.
As we continue to monitor the impact of the Coronavirus (COVID-19), we want to assure you that Sing Sing Employees Federal Credit Union is here to serve your financial needs. During this public health situation, our main priority is the health and safety of our team and our members.
For additional information about COVID-19, view the latest report from the Centers for Disease Control at www.cdc.gov.
Thank you for being a member.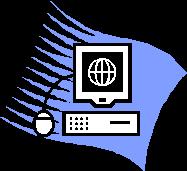 ANNUAL MEETING 2022
Our Annual Meeting will be by Zoom on Thursday, November 17, 2022.
You must sign up for the meeting by Tuesday, November 15, 2022.
For signup and details call the Credit Union at (914) 762-3372.